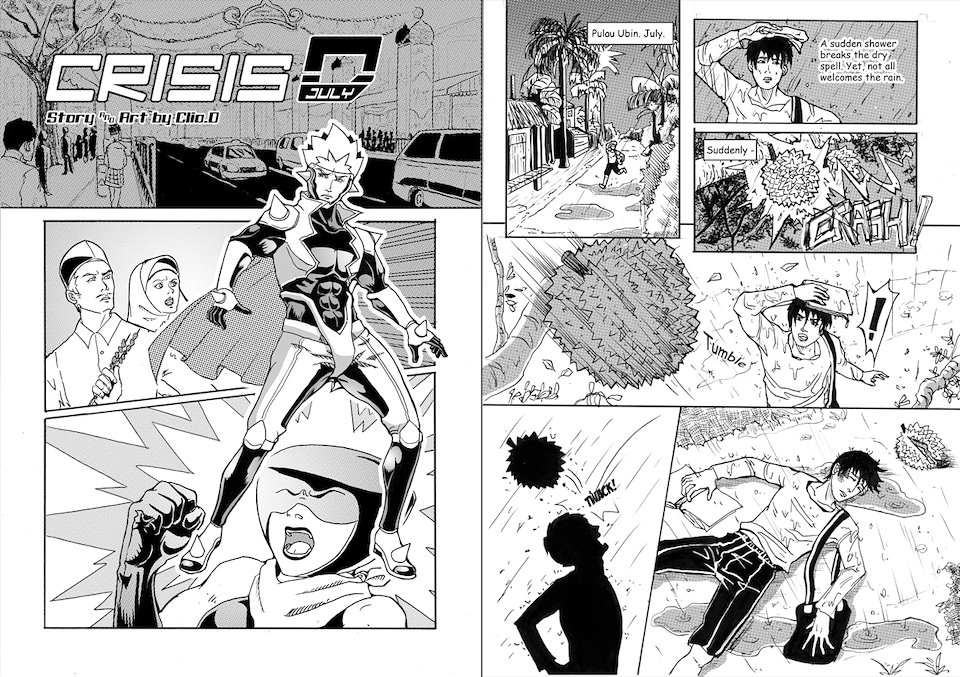 Crisis D is a 8 page comic commissioned for Our Months Together – a commemorative comic anthology celebrating Singapore's Golden Jubilee in 2015. A total of twelve artists participated in the anthology, each reinterpreted a month in a local calendar, fusing Singaporean cultural elements in their stories.
Crisis D takes on the month of July, weaving the Durian season, the Ramadan Bazaar in Geylang Serai District and wildlife on Ubin Island into a superhero story.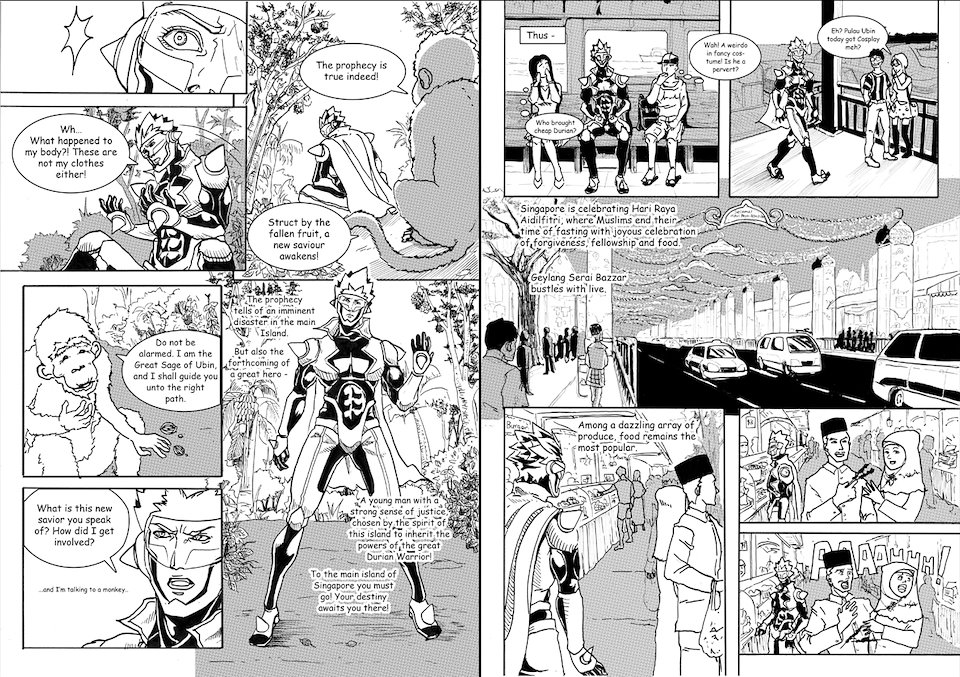 Crisis D – Page 2-3
Crisis D – Page 4-5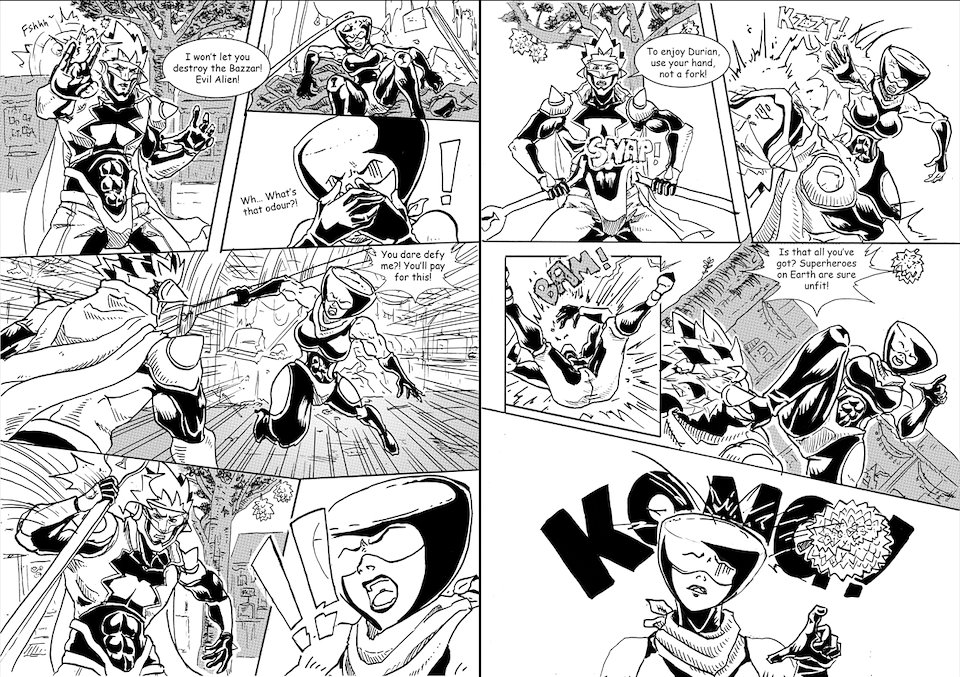 Crisis D – Page 6-7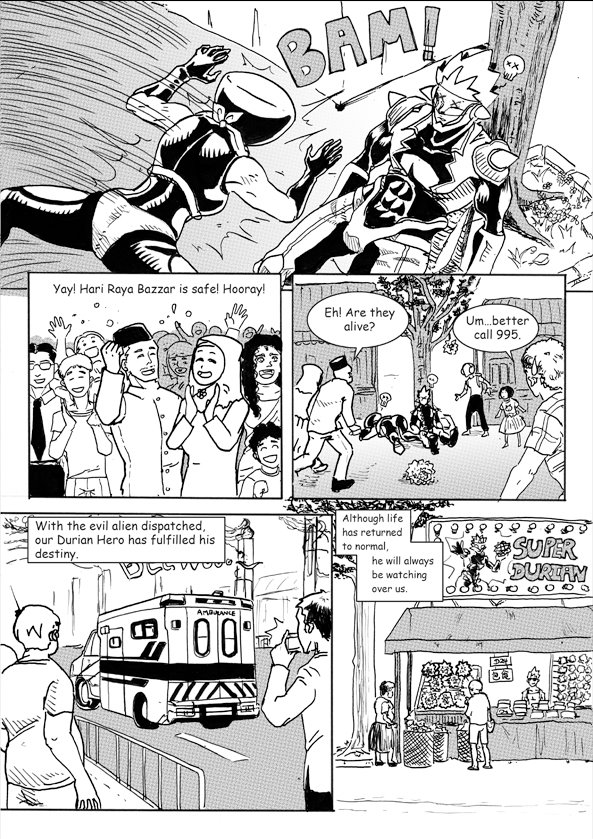 Crisis D – Page 8 (end)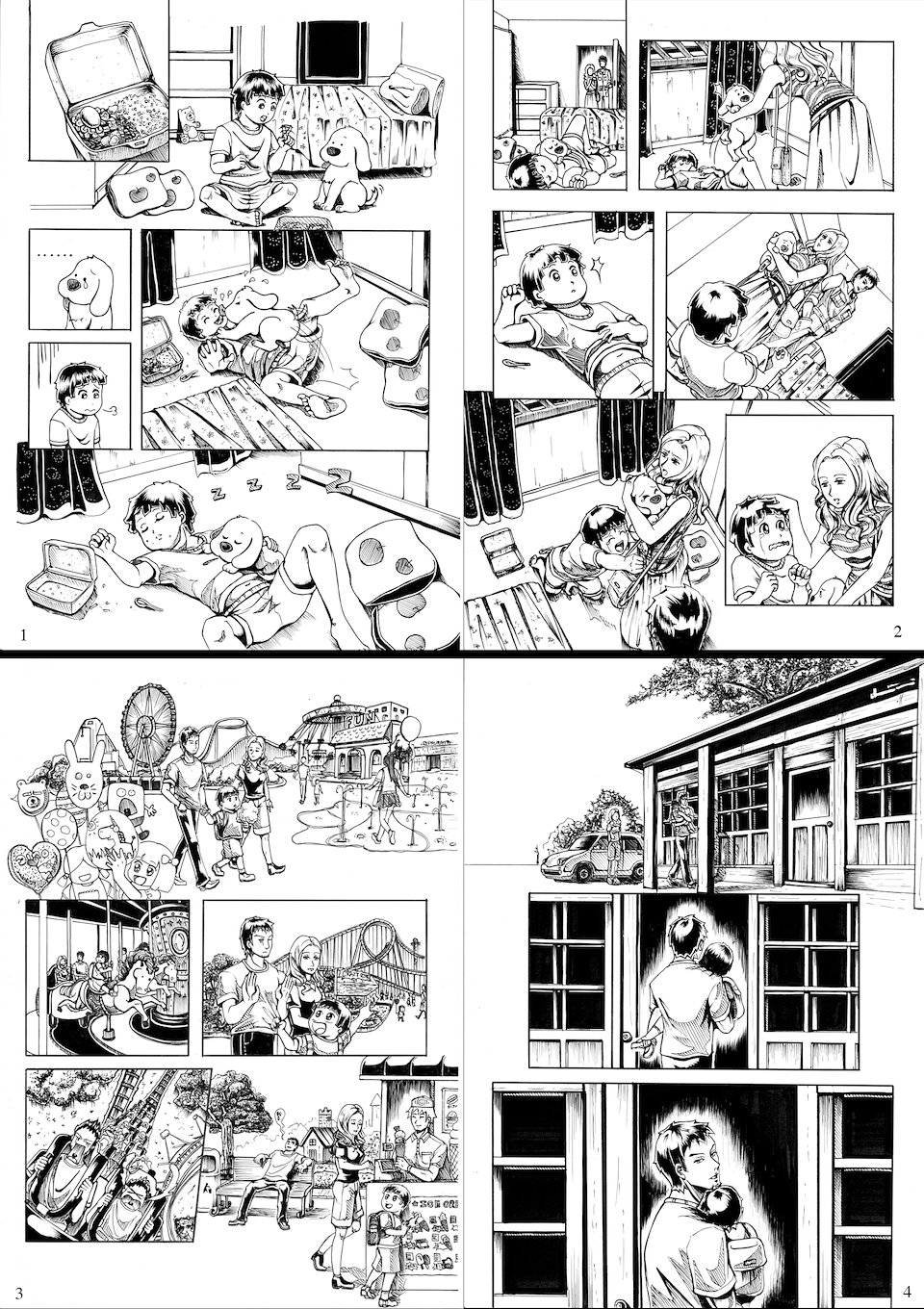 A 4 page comic produced for the Channel U original TV movie – Lost and Found in 2010.
Commissioned Comics
Comics created for specific contexts.